Byrd's Pool, LLC is here for all your pool needs, whether it is service, repair or maintenance needed in your backyard or whether it is something you need from our retail store. Please explore us thru the given tabs and by calling us or visiting our store located in College Plaza Shopping Center Laurinburg, NC! We'd love to do business with you!
About Us
| | |
| --- | --- |
| Byrd's Pool, LLC has been a family owned business, located in its same location in Laurinburg for 17 years. We enjoy working in Scotland County as well as the surrounding areas and take pride in our work and in our relationships with our customers. We offer many services and really strive to help customers with all of their pool needs and concerns. We are available whether you need a pool liner replaced, a new pump or motor, a small gasket, or a free water test to help figure out why your water isn't clearing. If there is something we don't know, we'll figure it out, something we don't offer, we'll have a contact or a source. Whatever it is, we are here for your pool and for you. | |
A personal note from the owner


from Sheri Byrd, owner of Byrd's Pool, LLC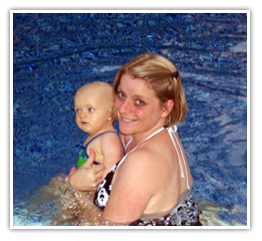 "
Here's what I've found it means to have a pool.... I've heard it all from the customers in the store throughout the years, I've learned it through all the years of my late husband (as well as his father) discussing his (and their) 'pool fixing' remedies and experiences with me. I've learned it through experiencing first hand working on pools myself, and I've learned it through owning and maintaining a pool in my own backyard. Pools are fun and pools are not so fun.
Customers have talked to me through the years about how much they love having a pool, how much they love seeing their babies learn to swim, how much they enjoy cooking out by the pool with friends. Hearing the water gurgling while they drink their morning coffee is good for their souls. Exercising and swimming makes them healthy and makes them feel good. Some feel relieved knowing their teenagers are hanging out by the pool versus being out on the roads, etc etc, and etc.
I also hear the flip side....
They are just not able anymore physically to get out there and take care of their pool like they used to. They can't take the heat anymore. They don't have time to vacuum. They don't know what they're doing. Their pool equipment isn't working properly or they have a leak or need a liner. They have other things they want or need to do. Their water won't get or stay clear. The more "green ($)" they throw into it, the greener it gets.
There is the good and the bad to all situations, including owning a pool. Don't feel guilty about getting help. Your yard should be a place of enjoyment, your pool should be a relaxing escape from all of the other stresses in your life, a fun place, a place for memories to be made with friends and family. No matter what the situation is or the feelings are surrounding your pool, whether you've got it all figured out or are just getting started in the journey of pool ownership, we'll be here with you and for you, through it all.
"
~Sheri Byrd